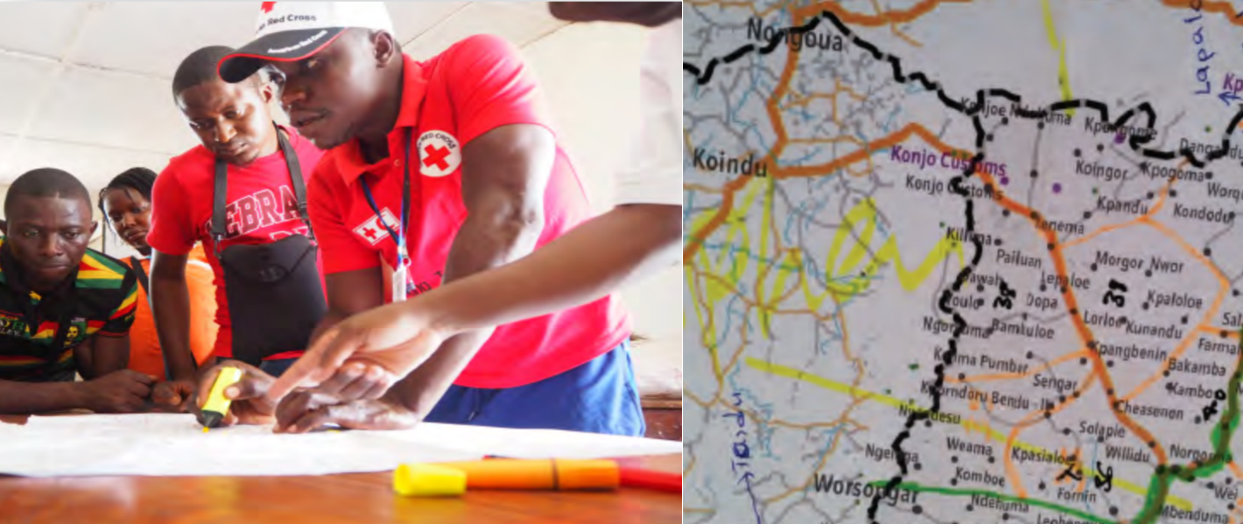 Maps play an essential role in understanding communities and the risks they face. Too many places in the world however are not yet accurately mapped. For examples, the lack of detailed maps for West Africa posed a problem during the 2014 Ebola crisis; contact tracing was much more difficult without accurate names and locations for all of the villages, particularly in the border areas.
[Background text on mapping]
Resources
Learn to Map — Missing Maps
Host a mapathon — A mapathon is a great opportunity for people to volunteer their time to help map vulnerable places in the world so that local and international Non-Governmental Organizations (NGO's) can use these maps and data to better respond to crises affecting these areas. Mapathons can take place within vulnerable communities or halfway around the world with organisations or groups that want to help out. Missing Maps has a number of resources available to guide you in hosting a mapathon. These include:

a planning checklist
an event day checklist
a list of materials
instructions on how to register your event with Missing Maps online
Examples
In 2016 volunteers in Liberia, Guinea, and Sierra Leone visited over 7,000 communities in an area that experienced the worst of the Ebola crisis in 2014 and 2015 as part of a community-led mapping project supported by the American Red Cross and the Missing Maps project.The final report outlines the five main processes involved in the project, including tech development, a mapping hub, a rapid assessment survey, detailed community mapping, and community engagement.