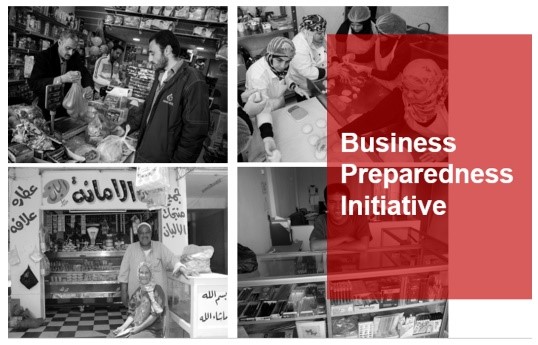 Businesses, whether small or large, are instrumental in both protecting and restoring economic activity at a community level in the wake of disasters and other threats. They do this through their services, local employment, and roles in global supply and value chains. While many businesses are intuitively aware of the importance of being prepared, studies have shown a vast majority do not actively plan ahead. This is due to a high financial cost and lack of actionable guidance and can often cause hardships not only for the business, but also the surrounding community.

Resources
Download a mobile app

— Over the last 2 years, the Global Disaster Preparedness Center (GDPC) has developed and launched the

Business Preparedness Initiative (BPI)

which includes a

new mobile app

that guides small businesses to assess and increase their preparedness and to protect their services to communities.  The app is currently being piloted in New Zealand. BPI also provides wrap-around support tools and resources, such as workshops and guidance materials, that small businesses can use to organize and prepare with one another. 

More details will be added as that mobile app becomes available.

Connect with other local businesses

— The

Connecting Business initiative

(UNDP, UN-OCHA and corporate partners) engages private sector networks to increase the the scale and effectiveness of their efforts disaster risk management and resilience.
Examples
Ready Rating is a programme organised by the American Red Cross that helps businesses, schools and organizations become prepared for disasters and other emergencies. Ready Rating members have access to tools, resources and information for evaluating and improving their ability to withstand disaster, maintain operations, and protect lives and property. Ready Rating provides resources and support for organisations ranging from those taking their first steps to those that have a fully-functioning emergency management programme.