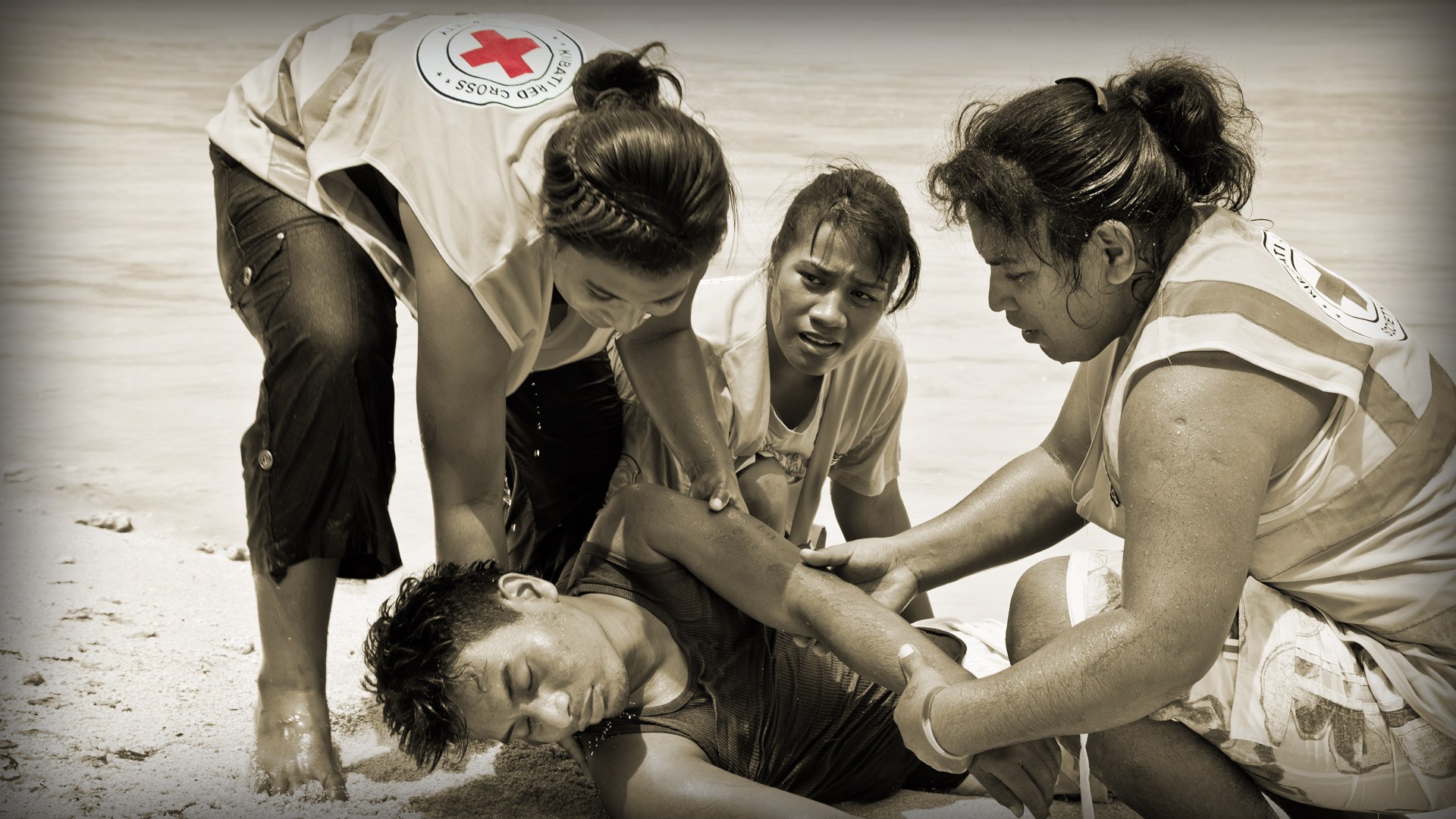 Almost 16,000 people die from injuries around the world every single day. While homes are often perceived as safe places, this is where 80 percent of accidents occur. Learning First Aid is one of the most critical steps individuals can take in protecting themselves and those around them.
Resources
Take a First Aid course – through the Red Cross Red Crescent. You can contact the National Society in your country to learn more about courses they offer for in-person learning. Some courses are also available online. These include:
Download a First Aid app – The Global Disaster Preparedness Center (GDPC) has adapted the British Red Cross' model for Everyday First Aid and created a mobile app that is avaialabe in more than 80 countries for both Android and iPhone devices.
Organise a local First Aid training
The Global First Aid Reference Centre of the Red Cross Red Crescent (Facebook) maintains a wealth of information resources on First Aid, ranging from guidance materials to research studies.
Examples
SAFE STEPS First Aid – The Prudence Foundation, National Geographic, and the IFRC have announced 'Safe Steps First Aid' as a regional initiative in Asia and the Pacific to train 200 million people in First Aid. The website has a series of easy-to-follow guidance sheets on First Aid as wells as the basics of disaster preparedness.

World First Aid Day 2017 showcased a range of national and local campaigns organized around the world to mobilize First Aid learning.